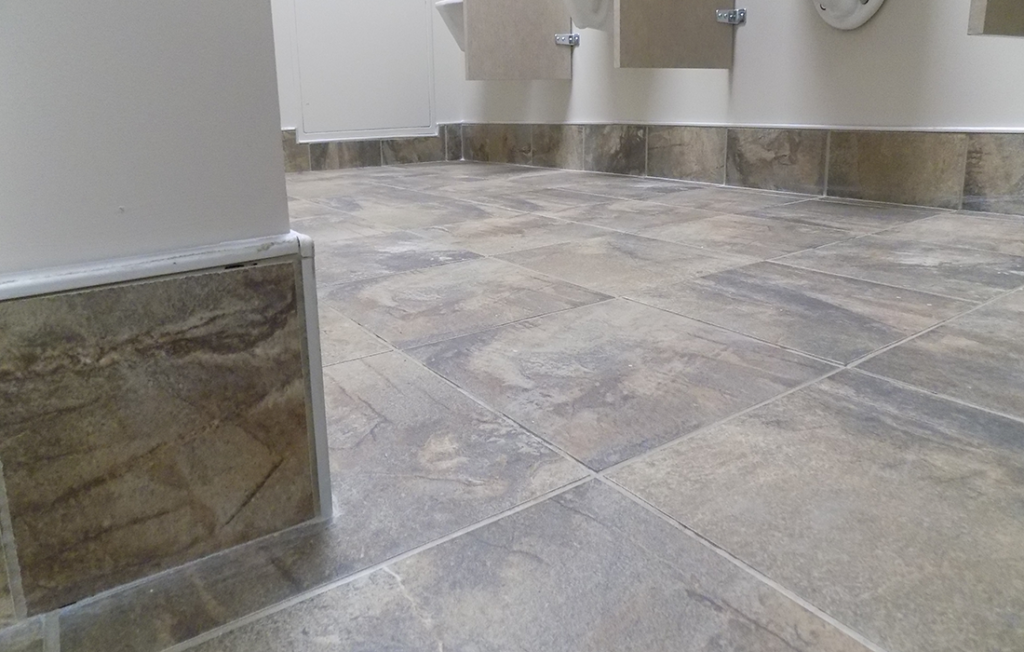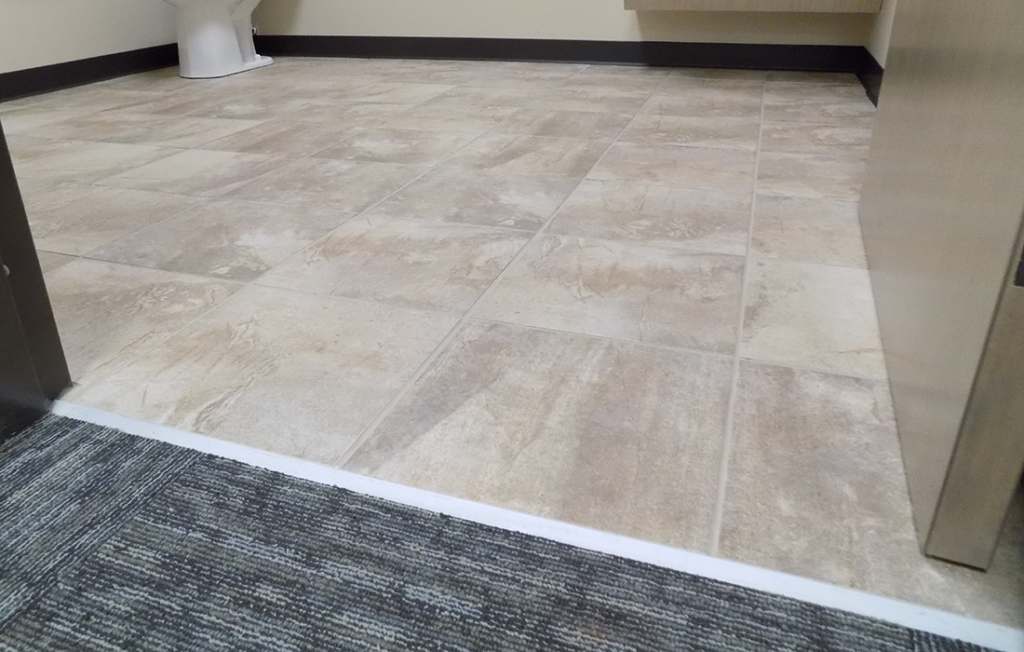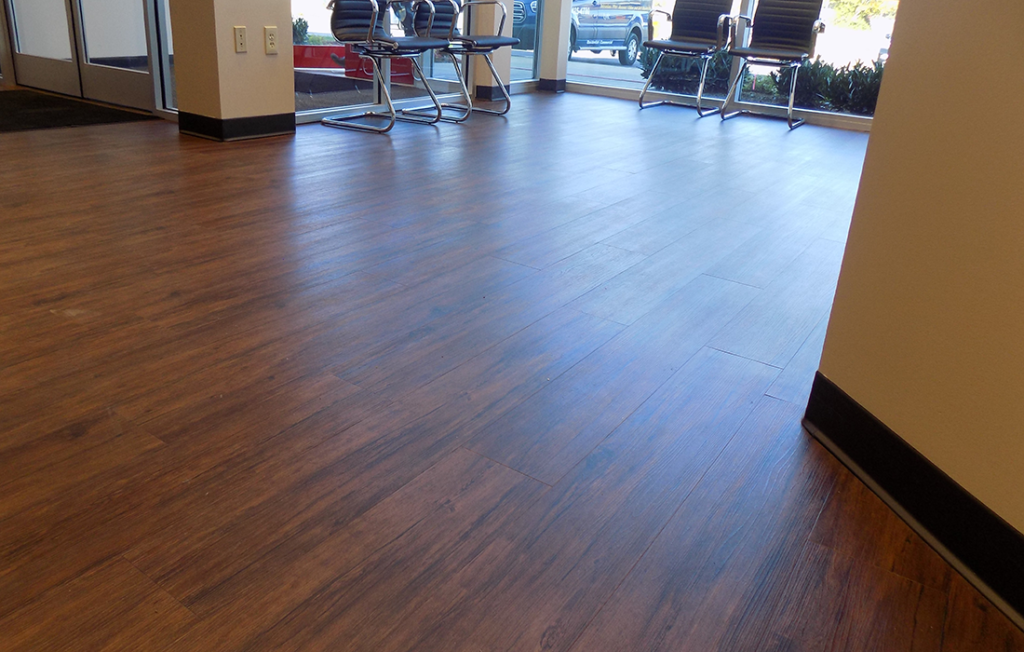 Project Name: Santa Rosa Systems
Client:   Santa Rosa Systems
Location:   : 414 Terry Boulevard – Louisville, KY 40222
Surface Area: 62,000 sqft2
Year Completed:   2017
Santa Rosa Systems specializes in designing, constructing, and maintaining sophisticated conveyor belts for clients like UPS and Amazon.  They just recently designed a great facility with Lichtefeld Inc. out in Mt. Washington KY. This new facility is over 250,000 sqft2  including about 62,000 sqft2 of office space installed by Trade Mark Floors, Inc.
Trade Mark Floors, Inc. installed various types of flooring such as carpet tiles, luxury vinyl planks, ceramic tile, and vinyl composite tile.  Working directly with Santa Rosa System's design team, Trade Mark Floors, Inc. was able fulfill the needs and wants for the client.
Installation Specifics
Installation of Santa Rosa products included items like ceramic tile with epoxy grout. Epoxy grout is much more resistant to stains and chemicals over long periods of time. Our client needed this application with warehouse employees using some of the same facilities as office staff. Epoxy grout is just one of the many perks we added to the facility to insure the longevity of all the products for our client.